If you are visiting FBC Ferriday for the first time, here are some helpful things to know about our worship service.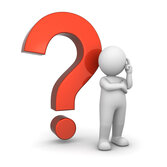 What should I expect?
Our Sunday morning worship service begins at 10:30 and typically last about an hour and 15 minutes.
Our worship is a blend of traditional hymns and contemporary praise.
Typical dress varies from conservative casual to moderate business attire.
What time should I arrive?
Plan to arrive about 15 minutes before the service starts. This will give you time to park and get children checked in if necessary and get to the sanctuary for the service start time.
Where should I park?
Parking is available on each side of the sanctuary near the front entrance for visitors.
Near the rear of the sanctuary, there are handicap accessible entries on each side of the sanctuary.
Where is the church located?
Our church is located at 302 EE Wallace just a few blocks north of the intersection of 425 and 84.
A map is located below as well as the option to text the directions to your smartphone.
What are some of the things taking place at FBC Ferriday?
Scroll down for a listing of our upcoming events or click here.
Where do my children go during the service?
We have a nursery and children's church for children from birth through 2nd grade.
Babies through preschool children may go to the nursery prior to the service.
Children's Church for children from kindergarten through 2nd grade dismiss following the music portion of the worship service. A leader will guide them to the children's area and any of our staff or greeters can direct you to them following the service.